Collective Impact: Social Innovation in Dallas-Fort Worth
ROUNDTABLE | In this three-part series, a panel of experts explores Dallas-Fort Worth as a destination for global impact work.
Part one kicks off with eight thought leaders who explore what social innovation looks like from their unique perspectives — nonprofit, corporate, and startup — and how that is impacting the region.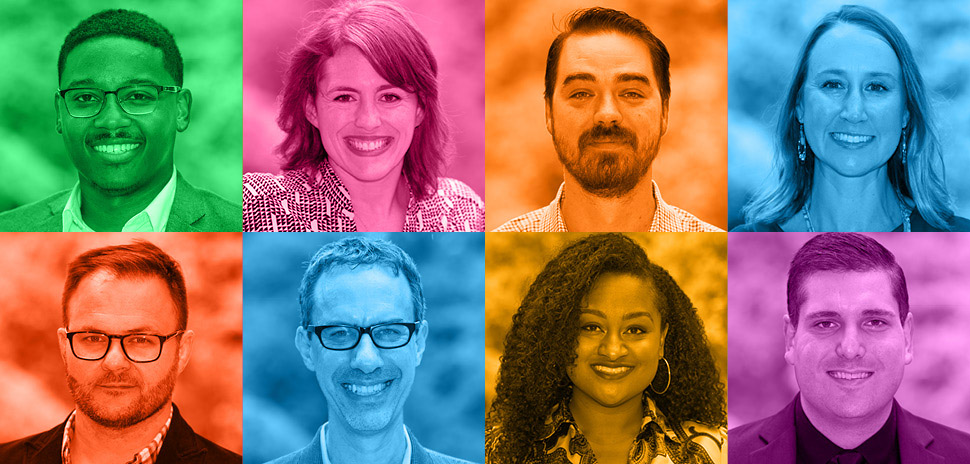 Left to right, starting with top row: Benjamin Vann, Kate Knight, Michael Thomas, Sara Vassar, Steve Wanta, Salah Boukadoum, Michelle Williams, Matt Myers [Photos: Michael Samples]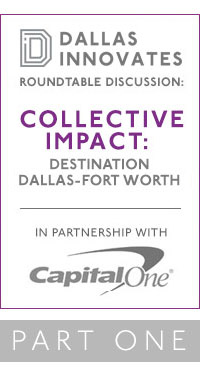 The Collective Impact: Destination Dallas-Fort Worth panel of social innovators brings together a variety of perspectives — from nonprofits to corporations to startups — to discuss the state of social innovation in the North Texas region and beyond.

This wide-ranging discussion, moderated by Salah Boukadoum, explores the attraction of Dallas as a regional hub for impact, analyzes the role of businesses and nonprofits, asks how we can do better, and ends with predictions of where things are heading. Boukadoum, as a social entrepreneur and founder, is uniquely positioned to lead the discussion, as well as participate.
In the first of our three-part series, you'll find a scope for the various perspectives sitting around our table. Each expert looks at our core theme—social innovation—from their specific industry's view. You'll meet the panel, understand what they do, and why they do it.
In parts two and three, the panel talks impact in DFW, what makes the region a unique breeding ground for social change, how we can improve, and more.
Read more at www.dallasinnovates.com